---
Optics Letters' Top Ten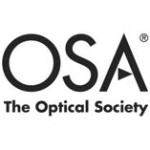 The Optical Society's Optics Letters journal has recently included the study "2-μm wavelength, high-energy Ho:YLF chirped-pulse amplifier for mid-infrared OPCPA" in the top ten most downloaded articles in the month of February 2015.
In this study, researchers report on a compact and stable laser system operating at 2-μm wavelength, delivering ∼10 ps duration optical pulses with up to 39-mJ output energy at 100-Hz repetition rate.
In the course of one month, the paper published by the Attoscience and Ultra-fast Optics research group, led by ICREA Prof at ICFO Jens Biegert, has had more than 250 download requests of the full article and more than 780 petitions for the abstract information.
OSA's Optics Letters provides rapid dissemination of new results in all areas of optics and photonics with short, original, peer-reviewed communications. OL is among the top-ranked journals in the Optics category.
Recommended Posts
12 Sep 2016 - news
02 Sep 2016 - news